Where Imagination Meets Exquisite Craftmanship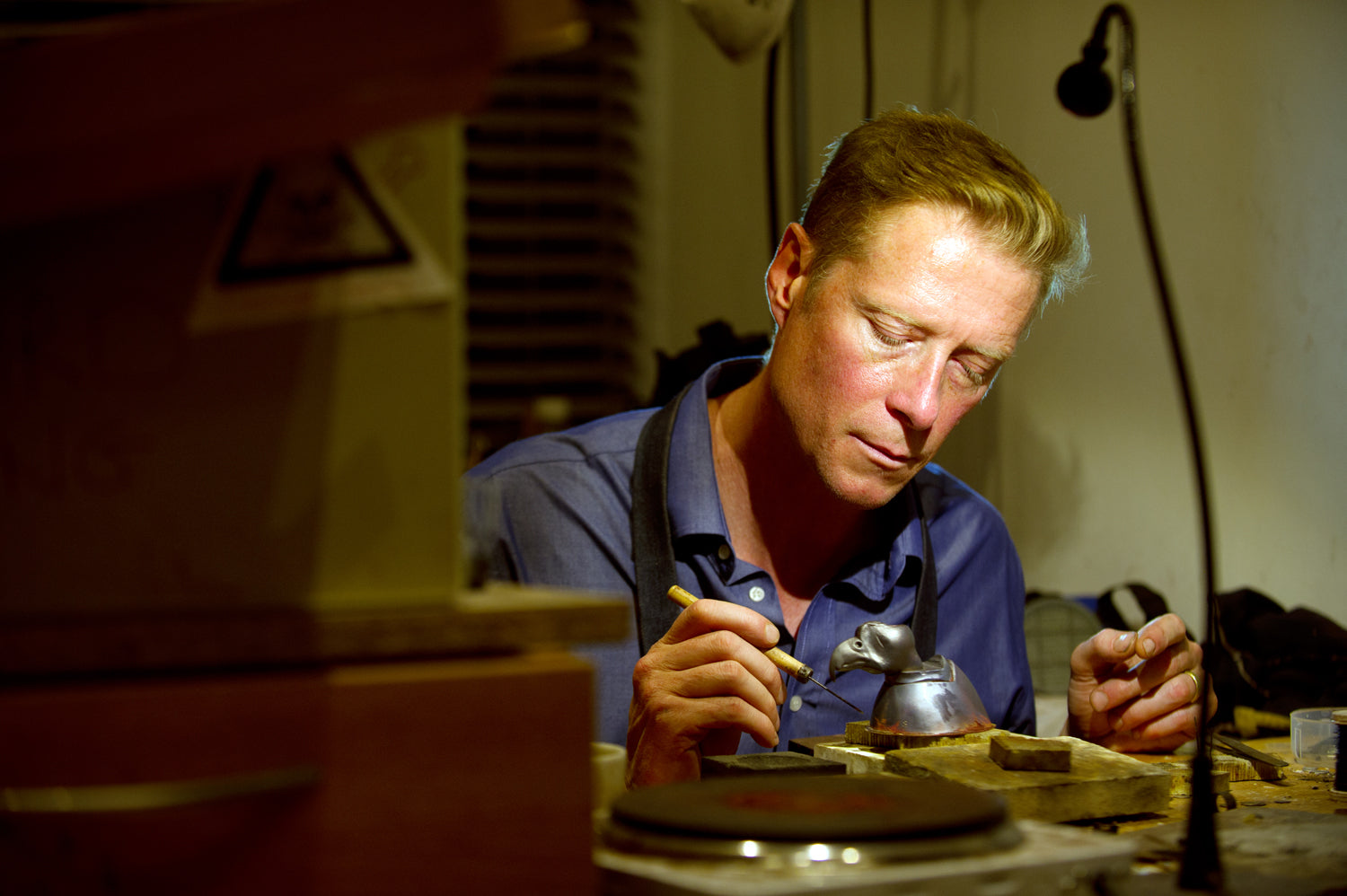 THE BRAND
Neil Rayment is an award-winning artisan goldsmith specialising in designing and creating bespoke fine jewellery. Neil's passion is complemented by his respect for traditional British craftsmanship, design innovation and three decades of expertise.
 Whether you visit the studio in person or online, you will receive an expert and friendly personalised service. Neil will guide you through the design process to bring your vision to life, working with you to create beautiful jewellery to treasure for a lifetime.
"Recently had my mothers ring reimagined into a new ring for my graduation. I brought a few inspiration pictures and Neil brought them to life and it was better than I imagined. Was kept up to date in the whole process. Also had my dads two old rings melted down to make his new wedding band which turned out amazing. Would 100% recommend to anyone as the process was amazing and so nice to keep sentimental family jewellery but remake it into something modern. If you're thinking of having a ring remade into something, this is she place to come!"
- Taylor Snook
THE STUDIO
Each timeless piece is individually imagined and handcrafted using high quality and ethically sourced precious metals and exquisite gems in Neil's studio in the historic heart of Cardiff Bay. Lovingly refurbished by Neil himself, the studio houses traditional workbenches on view to the public, an elegant private client area, and a handmade contemporary shop counter.
THE PROCESS
Neil offers a unique personal journey to create your ultimate masterpiece. After exploring your ideas and requirements with hand-drawn sketches, Neil will finalise a budget and discuss materials and any gemstone options. Your vision will then be constructed using a CAD system and 3D printed as a wax model for your approval. Once Neil has worked his magic, your final piece of dream jewellery will be presented to you in luxurious packaging.
THE HISTORY
Neil studied Fine Art at Canterbury University before undergoing traditional and intensive studies at the prestigious Medway College of Art and Design. He completed an apprenticeship under a renowned silversmith in Hatton Garden in London.​
At 23, Neil started his own business in London and just three later years won the first ever UK Jewellery Awards 'Young Designer of the Year' with his premier collection 'Genesis'. He has continued to receive multiple industry accolades throughout his career, including a Kayman award and several Goldsmith's Craftsmanship and Design awards.
THE STYLE
Combining a creative imagination with expert craftsmanship, Neil produces contemporary jewellery that is truly unique, transforming your ideas into a one-of-a-kind piece of art. Neil is a traditionalist at heart and takes influence from great design periods such as the 1920s and 1930s.
Enquiries
For questions regarding our products and services you can also contact us by filling out the form below.
02921 328114