The Bespoke Process
Creating bespoke jewellery allows you to own a unique piece of jewellery that reflects your personality, style, and individuality. It also offers the opportunity to incorporate sentimental gemstones or materials that have personal meaning. The process of creating bespoke jewellery is a highly personalized and rewarding experience that results in a cherished piece of jewellery that can be passed down through generations.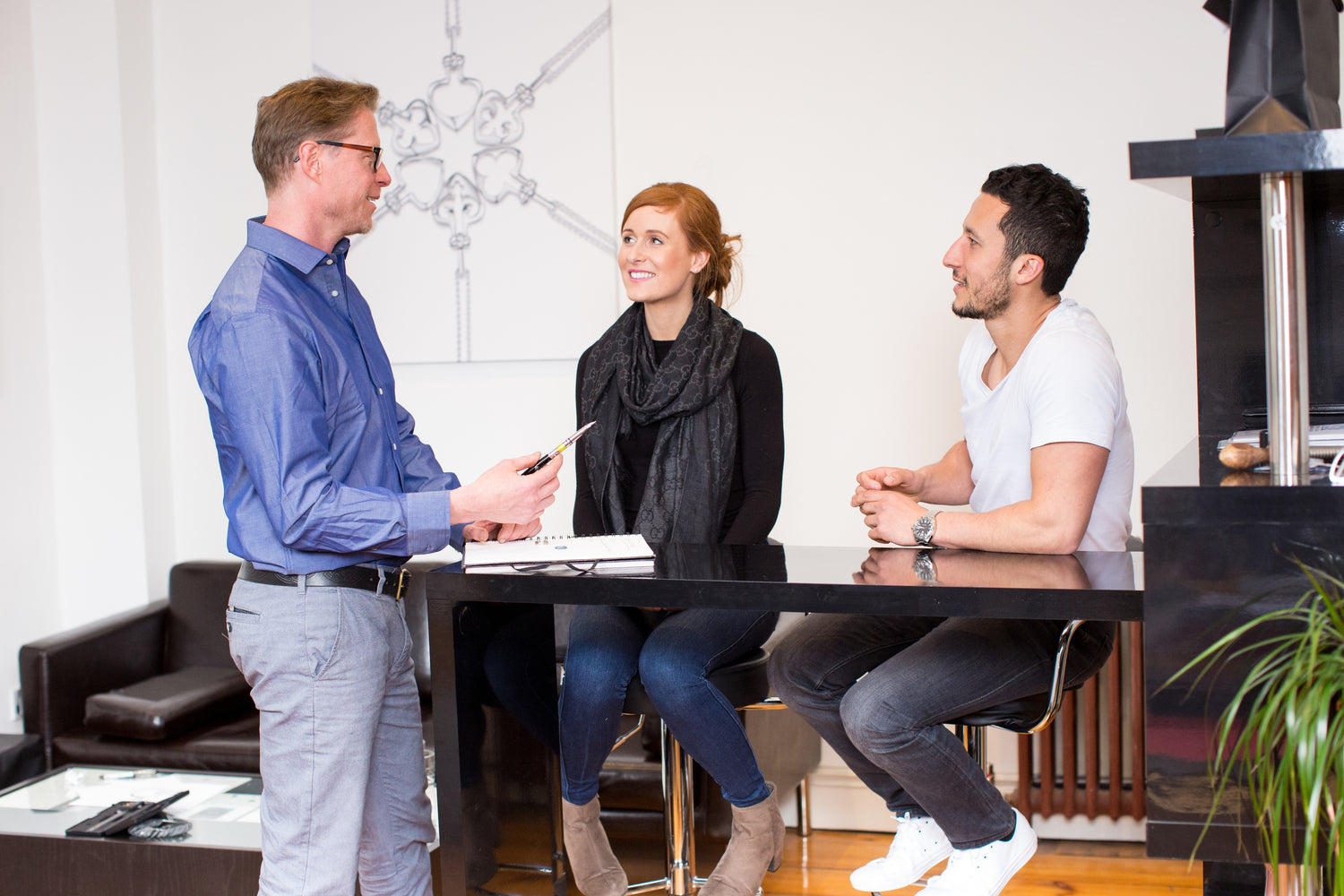 Consultation
The first step is to have a consultation with the jeweller. You will discuss your vision and requirements for the jewellery piece, including the type of jewellery (ring, necklace, bracelet, etc.), the metal type (gold, silver, platinum), the gemstones, and any other special design features. Our team of experts will communicate clearly and concisely, ensuring that your vision is perfectly understood and your expectations are met.
Design concept
Once you have a clear idea of what you want to achieve with the remodel, the next step is to create a design concept. We use computer-aided design (CAD) software to visualize the new design. You will work closely with us to finalise the design, considering the materials, gemstones, and other elements you want to incorporate. Updates throughout each stage will be passed on to you, ensuring you're constantly kept in the loop.
Approval
At this stage, you will work with us by reviewing our designs and providing feedback and any changes you wish to make to the design. Your satisfaction is paramount when it comes to designing your bespoke piece. At the end of the day, it's YOUR jewellery, so it's YOUR choice! We will use our expertise and experience to educate you on your changes, communicating whether these are 1. Possible, and 2. Practical.
Materials and Gemstones
There are many possibilities available to you when it comes to materials. The materials we use are all cruelty-free and ethically sourced from reputable businesses. Using our years of experience, we will always select the highest quality materials available for your budget.

You can also bring your own materials, whether that's bringing your own gemstone and we make a design around it, or you bring in your precious metal and we remodel or recycle that metal to create your perfect bespoke piece. We will guide you throughout this stage to ensure that metal combinations work together and fit your budget.
Production & Finishing
We begin to make the piece by calling on over 30+ years of traditional jewellery-making techniques. Our expert goldsmiths take great care to ensure that the high-quality piece is beautiful but also durable and long-lasting. Once the piece is complete, we will add any special finishing touches. This can involve adding a unique finish to engraving a personal message. The piece is then cleaned and polished to a mirror finish before packaging.
Delivery
The finished jewellery piece is delivered to the you in our perfect Neil Rayment packaging. Your can enjoy wearing a unique and personalized piece of jewellery that is tailored to your exact specifications.
Enquiries
For questions regarding our products and services you can also contact us by filling out the form below.
02921 328114